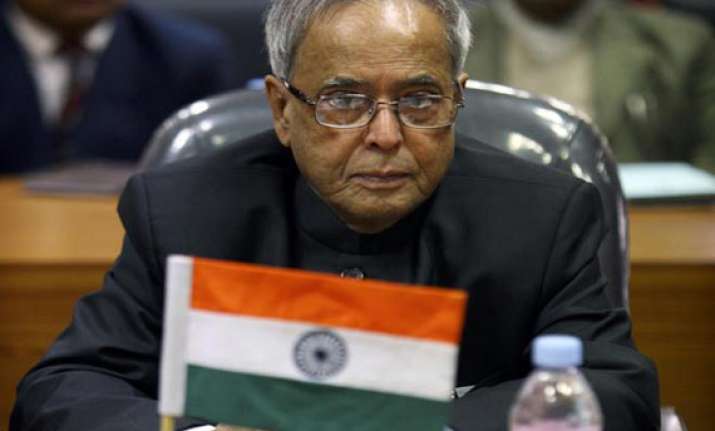 Murshidabad (WB): Noting that tribal communities lag behind the general population, President Pranab Mukherjee today said tribals were yet to receive full benefits of development.
"Tribal communities lag behind the general population in maternal and child mortality, access to education and size of agricultural holdings," Mukherjee said while laying the foundation stone of Daya Duar Mini Hospital, Palsanda, in Murshidabad district.
"They are yet to receive full benefits of development despite tribal sub plans under our Five Year Plans and allocation of substantial funds," he said.  Attributing this to problems in the delivery mechanism, he said lack of development leads to discontent, extremism and violence.
"Such violence is against the spirit of our Constitution and the desire of God," he said.  Tribal population in India is 104 million as per 2011 Census and it accounts for 8.6 per cent of the total populace.  
The President said, "Our path of development faces a dichotomy as we need to exploit our mineral and forest resources but often that results in displacement and uprooting of our tribals who are the best protectors of these resources.  "Law and order problems arise when there is a feeling that proper compensation has not been paid and rehabilitation packages provided. The Constitution guarantees that land belonging to the tribals should not be alienated, but sadly it still happens due to the ignorance of the tribals and greed of non tribals," he said.