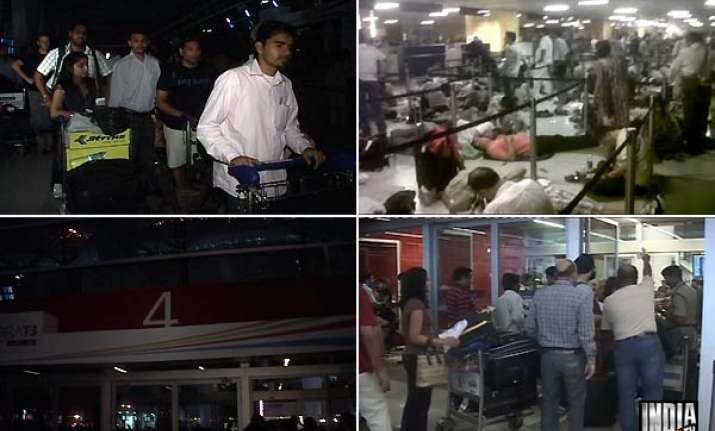 New Delhi, Aug 7 : Delhi's Indira Gandhi International Airport's Terminal 3 suffered power cut for more than four hours on Saturday night  from around 1am. The blackout eventually led to suspension of all the scheduled departures until power was restored at around 5.30 am  on Sunday.

During the blackout no plane even landed at the terminal. All the automatic systems at the terminal were locked because of the power cut while immigration counter witnessed heavy chaos when agitated passengers were asked to stay where they were.

Passengers spent their night in darkness and slept wherever they  could  until power was restored. Security systems also failed after which check in was done manually.

Airport officials decided to keep themselves behind the scene and none of the officials came out to face the agitated passengers. An international airport suffering from such a long power cut is a major setback on part of DIAL (Delhi International Airport Ltd). The incident raises questions like:
What were DIAL officials doing at the time of power cut?
Why was no power backup system  used at the airport?
Why is DIAL not taking lessons from earlier blackout experiences?
Many flights were dealyed on Sunday morning leading to pressure on aircraft trying to take off and land at Delhi airport.