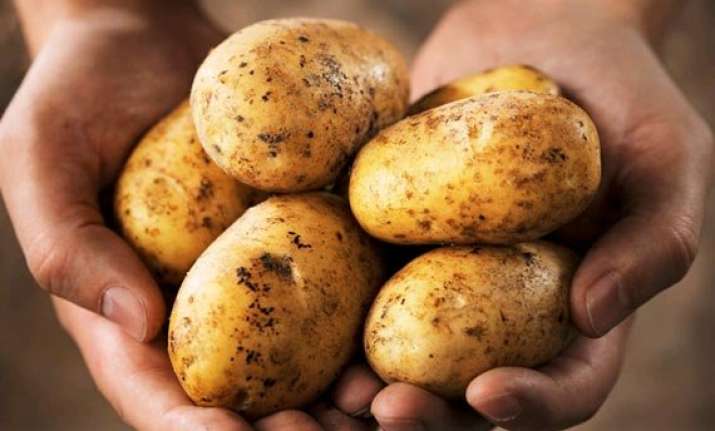 New Delhi: For the first time ever, the government will import potatoes to boost domestic availability and check prices of the key kitchen item.
Potatoes prices have shown a rising trend during the recent weeks and the commodity is being retailed at Rs 35-40 per kg in the National Capital.
"We are taking all possible measures to control price rise in potato," Agriculture Minister Radha Mohan Singh said.
Agriculture Secretary Ashish Bahuguna said that the government has decided to import potatoes and cooperative Nafed would soon float tenders.
"For the first time, we are going to import potatoes to check price rise and improve domestic supply. We have asked Nafed to float tenders," Bahuguna told PTI.
Tenders will be invited this month so that shipments reach India by November-end, he added.
"Potato will be imported from countries like Europe and Pakistan. Imports will be done to ensure sufficient supply till January," Bahuguna said.
The Small Farmers' Agri-Business Consortium (SFAC) has also been asked to explore possibilities of imports.
In June, the government had imposed a minimum export price (MEP) of USD 450 per tonne on potatoes to increase domestic availability and cool prices.
At present, there is 30 per cent import duty on potatoes. The stock of stored potatoes is getting exhausted and therefore the government has decided to import to boost availability till the new crop arrives from January-end.
India produced 44.3 million tonnes of potatoes in 2013-14 crop year, down 2.3 per cent from the previous year.