Follow us on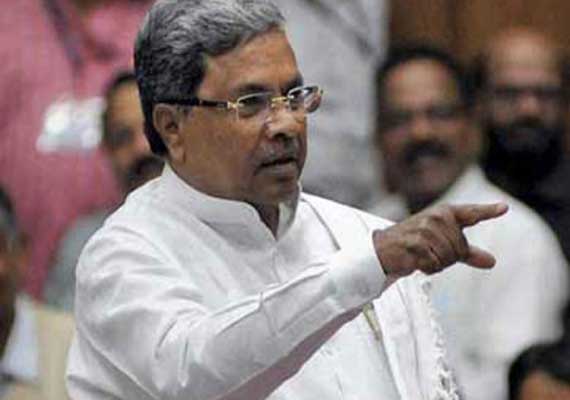 New Delhi/Bangalore: The Election Commission Thursday admonished Karnataka Chief Minister Siddaramaiah for calling BJP's prime ministerial candidate Narendra Modi a "mass murderer" and advised him to be extremely careful in future.
"The use of words 'mass murderer' for Narendra Modi is a violation of the Model Code of Conduct," the poll panel said in an order, rejecting the explanation by Siddaramaiah on using such language in his election speeches.
Though Siddaramaiah explained that his words were in reference to the Gujarat government policy in handling the riots in February 2002 and that Modi was responsible for his government's actions, the poll panel rejected his contention and termed the use of words "mass murderer" unacceptable.
"Your explanation relating to the use of the word against the leader of a major political party has not been accepted, as that explanation has been specifically used to criticise Narendra Modi personally and not by way of criticising his government policies," the order said.
Campaigning at Mysore, about 150km from here, March 23, Siddaramaiah said in his speech that Modi was a "narahantaka (a mass murderer)" in response to the catch phrase "har har Modi" used by BJP's cadres in Varanasi after the Gujarat chief minister decided to contest from the Hindu holy city.
Noting that the derogatory words were prima facie a violation of the poll code, the poll panel said no party or candidate should indulge in any activity which may aggravate differences or create hatred or cause tension.
The poll panel's notice and order came after the Bharatiya Janata Party's (BJP) state unit complained to the state chief electoral officer A.K. Jha against the chief minister, who repeated the derogatory words in election speeches he delivered at public rallies in presence of Congress vice president Rahul Gandhi Monday in Bangalore.