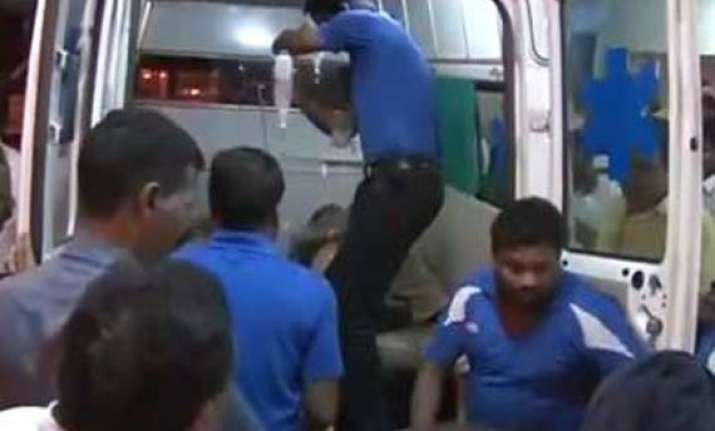 Burdwan (WB): Two women were killed and 50 others affected, 12 of them seriously, when gas leaked from cyclinder in a welding workshop in West Bengal's Burdwan district today.
The incident happened in Asansol under Gopalpur police station when ammunium sulphate gas leaked from the cylinder, Asansol-Durgapur Police Commissioner Vineet Goel said.
The deceased were identified as Satya Bala Das (80) and Ujjala Das (78).     
Among those affected by the gas leak is a child. The poisonous gas spread to an area stretching to more than two kms, Goel said.
The district administration has ordered a probe into the incident.