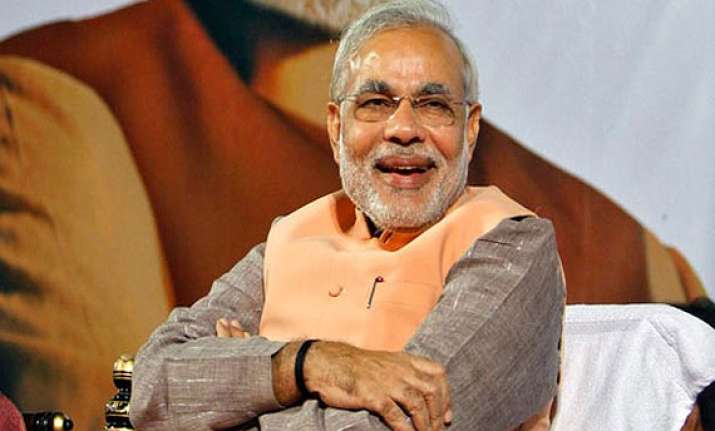 New Delhi: After brainstorming with his key ministers, Prime Minister Narendra Modi will tomorrow meet top bureaucrats of economic ministries to chalkout action plan for his government for next 100 days.
Modi, who last week enunciated a 10-point framework for good governance with sectors like education, health, water, energy and road besides reforms in infrastructure and environment accorded top priority, has asked ministries to prepare 100-day action plans.
Official sources said the Prime Minister may list out his expectations and then ask secretaries to detail their action plan.
Secretaries of various departments have been clubbed into batches. All secretaries in the finance ministry are in Batch-A while top bureaucrats in power, petroleum, coal, renewable energy and mines in Batch-B.
Infrastructure departments like road, shipping, railways and civil aviation are in Batch-C and secretaries for departments related to food have been clubbed in another batch.
Though earlier it was stated that secretaries will be asked to present success and failures of past regime as well as points of action in next five years, the number of secretaries called for the meeting which is being dubbed as interaction with Prime Minister, indicate it may only be a discussion without any powerpoint presentations.
Sources said the secretaries may list pending issues besides their future plan in discussion with Modi.
Besides clearing pending issues and decisions, the BJP government wants to accelerate economic growth by completing infrastructure projects in time-bound manner, exploiting natural resources as well as increasing investment.