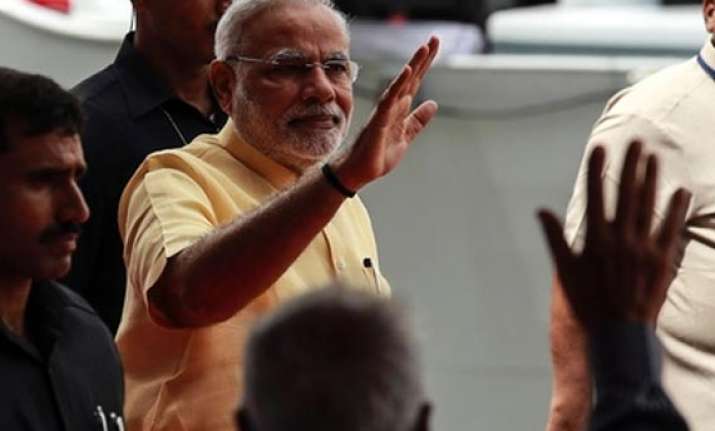 New Delhi: Prime Minister Narendra Modi's visit to Japan has been rescheduled. As per the reports, Modi's scheduled visit, which was slated to begin on August 31, will now start a day earlier on August 30.
During his visit from August 3o to September 3, the Prime Minister will call on Emperor Akihito and hold annual summit meeting with his counterpart Shinzo Abe.
He will bolster bilateral ties in key areas of civil nuclear cooperation, security, defence and trade.
"India and Japan have a strategic and global partnership. The visit of Prime Minister to Japan will further strengthen the bonds of friendship between India and Japan," the External Affairs Ministry had said while announcing his visit.
In a statement, the Japanese government had said it sincerely welcomes the visit of the Indian Prime Minister, which will further strengthen the friendly relations between the two countries.
Prime Minister Shinzo Abe will also host a dinner for Modi.
Modi was scheduled to visit Japan in July but the trip was postponed in view of the Budget Session of Parliament.
Meanwhile, there are also reports that Modi will visit the ancient city Kyoto in order to peruse the concept of smart city. Modi wants to develop Varanasi, the cultural and heritage hub, like Kyoto.