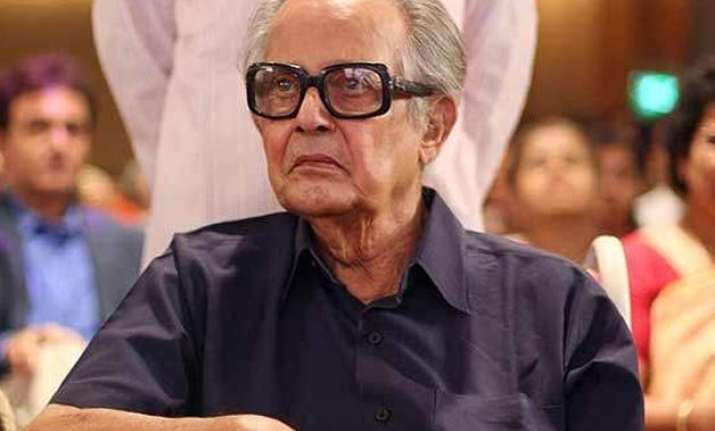 New Delhi: Prime Minister Narendra Modi, Vice President Hamid Ansari and Congress President Sonia Gandhi today paid rich tributes to legendary cartoonist R K Laxman, who died in Pune.
"India will miss you RK Laxman. We are grateful to you for adding the much needed humour in our lives & always bringing smiles on our faces.
"My condolences to the family & countless well-wishers of a legend whose demise leaves a major void in our lives. RIP RK Laxman," the Prime Minister tweeted.
In his condolence message, Ansari said Laxman, best known as the creator of the "common man", touched the lives of millions of our countrymen by his incisive humour and socially relevant messages expressed through his immensely popular cartoons.
"I am deeply saddened at the passing away of Laxman, the most eminent cartoonist of our country in recent times.
"I convey my heartfelt condolences to the bereaved family. I pray to the Almighty to give them strength and fortitude to bear with their loss," the Vice President said.  In her message, Gandhi expressed "deep sadness" at the passing away of Laxman.
Describing his death as the passing away of an institution, she said that Laxman's "Common Man", for more than one generation represented India and served as the conscience keeper of the establishment.
"Laxman was an intellectual giant who will be missed for decades to come and will serve as an inspiration to many," she said.
Condoling Laxman's death, Congress Vice President Rahul Gandhi said, "Through his cartoons he held up a mirror to society - making us laugh at ourselves, while putting the concern of the common man at the forefront.
"One of the most incisive observers and commentators of post independence India, his loss will be mourned by the whole nation."
Environment Minister Prakash Javadekar said "the man who made us laugh has left us in tears."
"The legendary cartoonist R K Laxman will always be remembered for his gentle humour. RIP," Javadekar tweeted.
"We mourn the demise of R K Laxman, one of India's greatest cartoonists. Our deepest condolences to his family," Congress said on its official Twitter handle.  West Bengal Chief Minister Mamata Banerjee and former Jammu and Kashmir Chief Minister Omar Abdullah also condoled the demise of Laxman.
"India loses her preeminent Common Man. RIP #RKLaxman," Omar tweeted.
In her message, Banerjee said, "Saddened to hear that the legendary cartoonist RK Laxman passed away a short while ago.  May his soul Rest in Peace".
JD-U chief Sharad Yadav said Laxman gave a voice to the pain and sufferings of common man through his cartoons, adding he targeted social ills and differences among political ideologies sharply and spread awareness among people.  Laxman passed away at a hospital in Pune this evening after a prolonged illness at the age of 94.  He is survived by wife Kamala and son Srinivas, a former journalist.