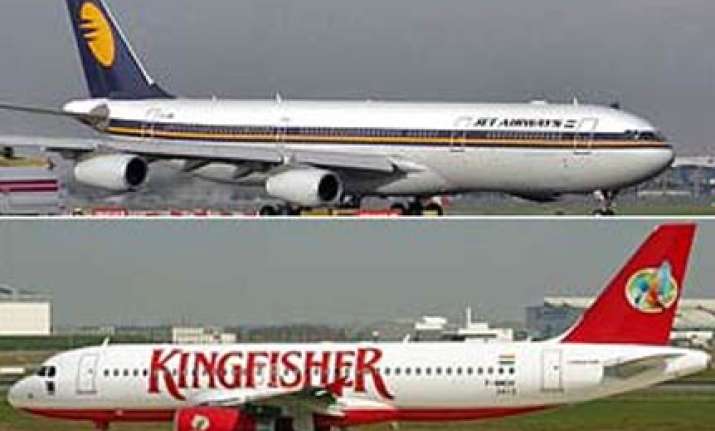 A major plane disaster was averted at Mumbai airport on early Saturday morning at around 3 am when the right wing of a Jet Airways aircraft  collided with the left wing of a parked Kingfisher aircraft at Mumbai airport. All the 80 passengers were safe.
The left wing of the Kingfisher aircraft was badly damaged, as the Jet plane was trying to taxi before take off for Muscat, Oman.  
There was no passenger inside the parked Kingfisher aircraft, while there were 80 passengers  bound for Muscat in the Jet Airways aircraft.  
The pilot of the Jet Airways aircraft was required to keep a safe distance from the parked aircraft, but it appears he did not do so putting the lives of passengers at risk, officials said.  
The Director General Civil Aviation is looking into the matter.