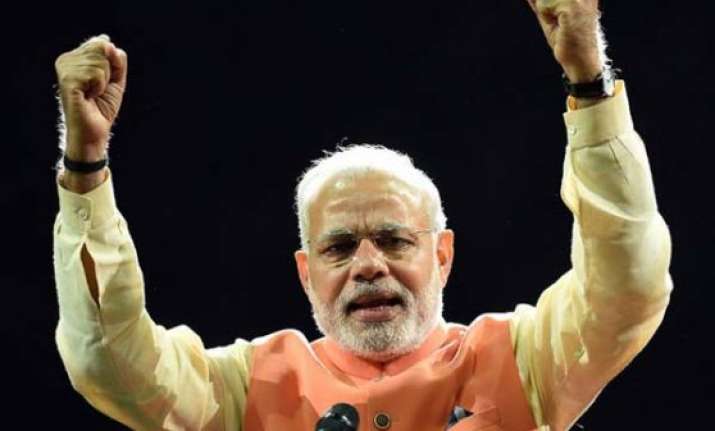 New Delhi: With the government notifying the decision to grant life-long visa to Persons of Indian Origin (PIOs), Prime Minister Narendra Modi highlighted the swift action taken on his promise made in the US and hoped it will give an impetus to India's development journey.
He said the Home Ministry is working on the new programme that will merge PIO and Overseas Citizenship of India schemes and that instructions have been issued to Embassies and Consulates that apart from special circumstances, US nationals should get visas for 10 years.
"Am very glad to share that GoI (Government of India) has moved swiftly on the announcements I had made on consular & visa issues during my USA visit," Modi tweeted on Tuesday.
He noted that a gazette notification was issued on September 30, two days after his announcement, which said that all PIO cards are valid for lifetime of cardholders. Earlier it was 15 years.
"The gazette notification on 30th September fulfils the announcement that all PIO cardholders will now enjoy a life-long visa to India," the Prime Minister said.
The notification also says that PIO card holders would not have to report to police stations, even if their visit exceeds 180 days, he said in another tweet.
"Instructions have been issued to Embassies & Consulates that apart from special circumstances, USA nationals should get visas for 10 years," Modi added.
Systems are in place to introduce visa on arrival for US tourists in October itself, a PMO statement said.
"Am sure these efforts will further strengthen our bond with the diaspora & give an impetus to our development journey," Modi said in one more tweet.
He had made the announcements during an address in New York on September 28.