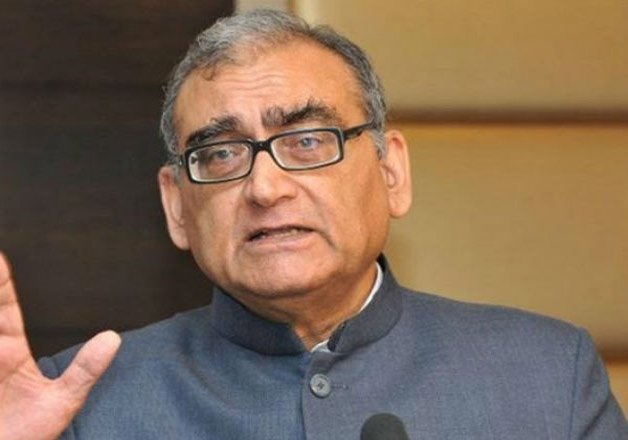 New Delhi:  A plea seeking lodging of FIR against ex-Supreme Court judge Justice Markandey Katju, for allegedly hurting religious sentiments of Hindus by dubbing as "nonsense" the belief that cow is mother,has been dismissed by a Delhi court which said his expression comes under right to freedom of speech and expression of the Constitution.

Metropolitan Magistrate Deepika Singh rejected the complaint which claimed that Justice Katju had deliberately uttered these words to hurt religious feelings of the entire Hindu community including the complainant.

The court, however, said no offence under sections 295A (deliberate and malicious acts, intended to outrage religious feelings, 298 (uttering, words with deliberate intent to wound the religious feelings of any person) and 153A (promoting enmity between different groups on grounds of religion, race) of IPC was committed.

It added that the complaint as well as the application under section 156(3) CrPC was liable to be dismissed.

"After hearing the arguments and on perusal of material on record, this court is of the considered opinion that India is a democratic country and the Constitution of India provides right to freedom of speech and expression under Article 19 to all its citizens, the respondent who is a former Judge of the Supreme Court of India and whatever Justice Markandey Katju has expressed is well within the purview of the Right to Freedom of Speech and Expression guaranteed under the Constitution," the magistrate said.

The counsel for the complainant said that by uttering these words, the former judge has hurt religious beliefs of the Hindus which was punishable under various provisions of the IPC.