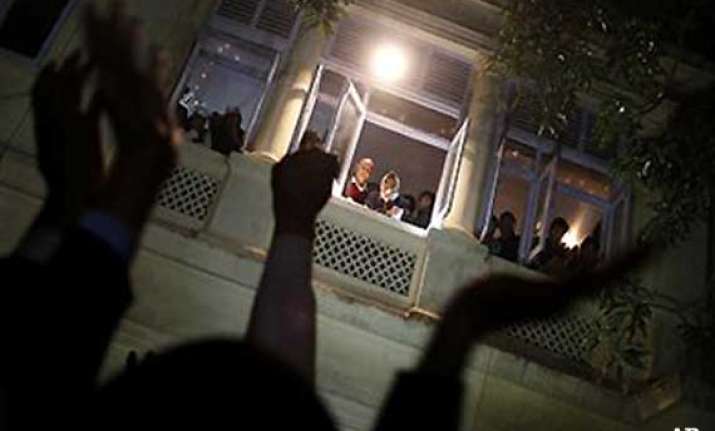 New Delhi: Sharply attacking the Congress and the BJP for being in collusion to defeat the Jan Lokpal Bill, Arvind Kejriwal, who resigned as the Delhi Chief Minister, today said that people will teach both the parties a lesson in future.
"They tell lie that we are not following Constitution.  They want to do corruption. Both BJP and Congress have joined hands. We say eradicate corruption. They say it is unconstitutional.
"They break mikes and consider it as Constitutional.  People will teach them a lesson," he told a large gathering of his supporters outside Aam Aadmi Party (AAP) headquarters here.
He said both the parties wanted him to work as per their wishes.
"I was disheartened with what happened in the Assembly yesterday. They wanted us to work as per their wishes. They thought we were new and would ask for their advice in every work we do. But We followed the Constitution and I am ready to sacrifice my life for the Constitution," said Kejriwal, who resigned after introduction of Jan Lokpal Bill was defeated in the Assembly today.
During his about half an hour speech, he accused both BJP and Congress of corruption.