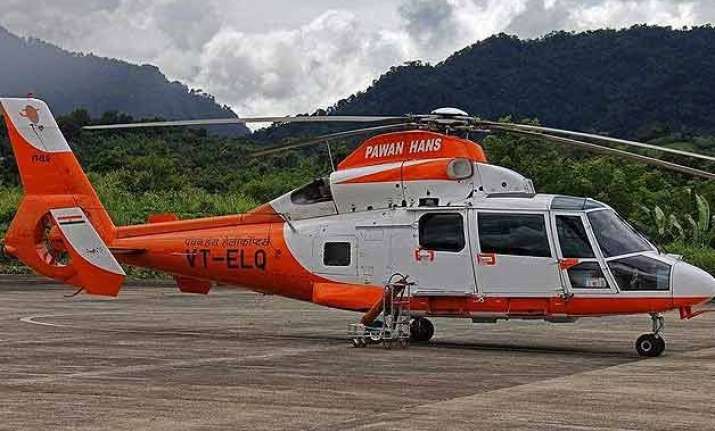 Guwahati:  A chopper carrying three people went missing in Arunachal Pradesh's Tirap district on Tuesday.
Officials said the three included Tirap district Deputy Commissioner Kamlesh Joshi, the pilot and one crew of the Pawan Hans helicopter.
Sources in Arunachal Pradesh said that Joshi was travelling from Khonsa to Longding district in the state.
An aerial search operation has been launched by Indian Air Force (IAF) personnel, sources said, adding that the search parties have not found anything so far.
In 2011, then Arunachal Pradesh chief minister Dorjee Khandu and four others died after their Pawan Hans chopper crashed at a remote location in the state.
A few days after the incident, another helicopter crashed while landing in Tawang in which 16 people were killed.
Following the crashes, commercial chopper services were stopped in the state till 2013, when Pawan Hans restarted its service in Arunachal Pradesh and other parts of the region