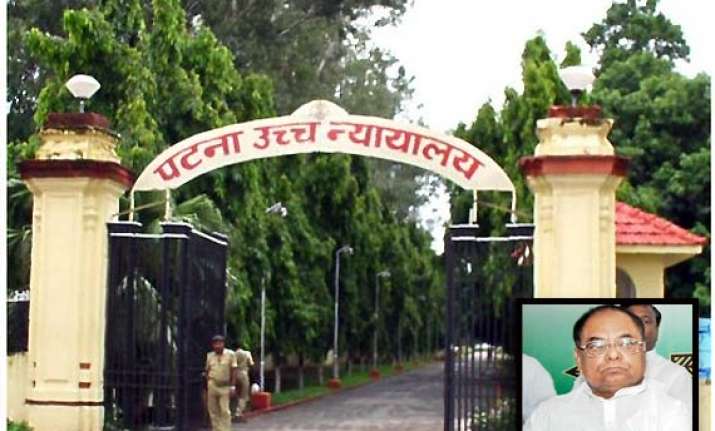 Patna, Nov 25: Patna High Court today set aside the election of suspended JD(U) leader Mangani Lal Mandal from Bihar's Jhanjahrpur Lok Sabha constituency in 2009 for not furnishing his full details in election affidavits. 

Justice V N Singh declared Mandal's election as void after hearing a writ petition filed by a voter, Vishnu Lal Bhandari.

Bhandari in his petition had alleged that Mandal had not made full disclosures in the affidavits filed while seeking election from Jhanjharpur, required under the Representation of People's Act (RPA).

"Mandal has failed to furnish the information about his first wife and the property she has which is flagrant violation of the RPA and therefore, his election be set aside," the petitioner had argued.

In course of the hearing, the court found out that Mandal had a first wife who also owned property.  "In the light of deposition of witnesses and the established facts, the election is being declared void," Justice Singh said.

Mandal was recently suspended from the JD(U) for his alleged anti-party activities during the 2010 assembly elections.