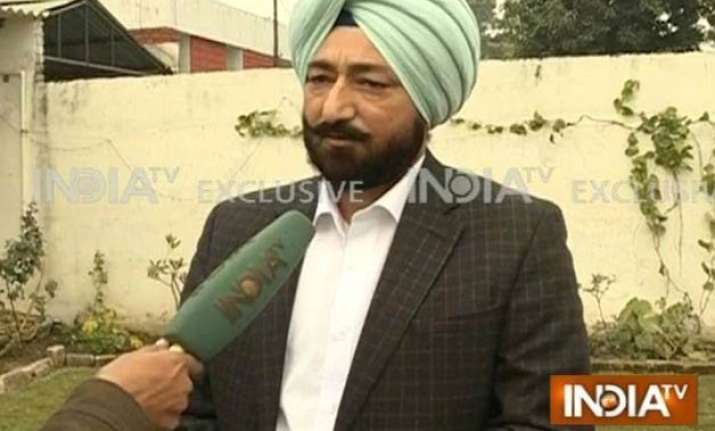 New Delhi: Gurdaspur Superintendent of Police Salwinder Singh today arrived at the headquarters of the National Investigation Agency for questioning in relation with the brazen terror attack on the Pathnkot IAF base earlier this month.
Salwinder had claimed that he along with his cook and a friend were abducted by the attackers a day before they struck the air base killing seven security personnel and injuring several others. Salwinder also claimed that his car was hijacked by the militants who then used it to travel to the air base.
With his role under scanner of investigating agencies following his alleged flip-flops, the NIA on Friday summoned the police official to appear at its headquarters in Delhi for detailed questioning.  
According to sources, Salwinder will be questioned about the sequence of events on the day. Agencies have observed several contradictions in his statements to the NIA and the Punjab police.
Salwinder, in his statement to the investigating agencies, claimed it took him two hours to come back from a shrine he claimed to be returning from when his car was hijacked. However, the NIA recreated the crime scene and found that it was not possible.
His statement runs also runs concurrent to two others – his cook and friend – who were accompanying him that night. Salwinder's past will be probed to ascertain whether he has had any links with criminals and cross-border drug mafia.
The NIA is expected to scan his call detail records. There is also speculation that Salwinder may be subjected to polygraph tests. Salwinder, however, is learnt to have refused the agency to carry out the test. In the absence of his consent, the NIA may approach court for approval if Salwinder's statements do not convince the agency today.
The lie-detector test, if it happens, will take place at the Central Forensic Science Laboratory in Delhi.