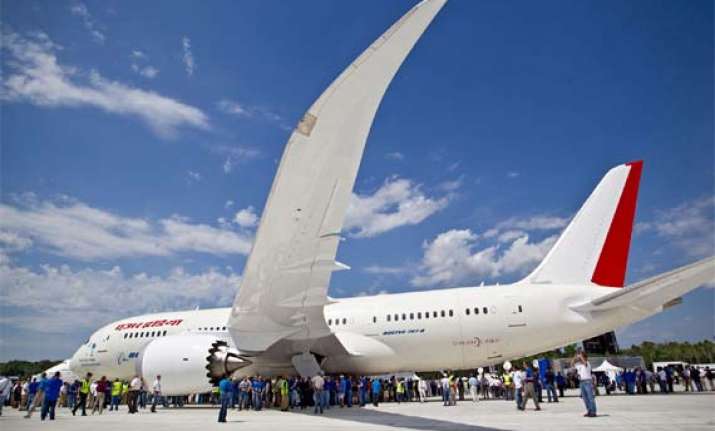 Bangalore: A panel of the fuselage of a Dreamliner flight en route Bangalore from Delhi fell off mid-air on Saturday. Detachment of the fuselage created a hole in the belly of the Air India flight.
One hundred and forty eight passengers and crew members were on board the crippled flight. However, the Air India flight number 803 landed safely at its destined airport in Bangalore at 9.25 in the morning.
Surprisingly, the pilots of the Dreamliner were unaware of the hole in the aircraft as no alarm was raised inside the cockpit. The cockpit was alarmed by the ground staff who was preparing for the flight's landing who saw the 8 x 4 feet opening in the aircraft.
A search began at Bangalore airport for the fallen off fuselage but nothing could be found. The Delhi airport was then intimated and was asked to look for the missing part but that too went in vain.
"There was a technical snag. A panel did fall off, but it was replaced and (the aircraft was) certified to operate", told Air India spokesperson.