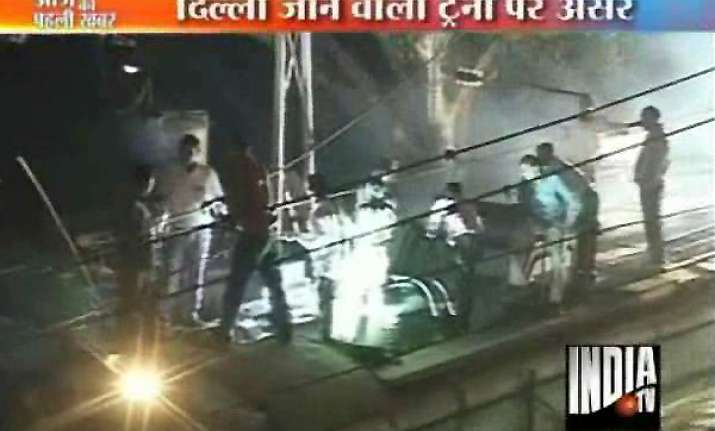 Mumbai, Feb 6: There was a panic like situation at Mumbai's Dada railway station on Sunday night, when an electric overhead wire suddenly snapped.

Running of long distance trains to Gujarat and Delhi was affected.

The incident took place at around 10 pm after a loud noise. Passengers using the railway overbridge ran for their lives creating a near stampede situation.

Running of suburban train services remained unaffected.