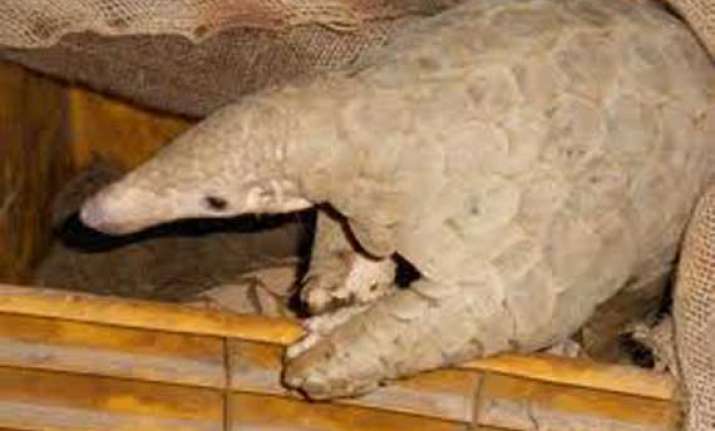 Berhampur (Odisha): A pangolin, rescued by forest officials near Digapahandi in Odisha's Ganjam district, was released to nearby forest, officials said today. 
The pangolin, an endangered species was rescued by forest officials on Monday from the village forest near Gopalpur under Digapahandi forest range in Ganjamd istrict.
After proper medical treatment, the ant-eating mammal was released to the nearby forest yesterday, said Divisional Forest Officer of Berhampur, SS Mishra.
Pangolin is in the verge of extinction due to widespread poaching for its shells and listed in scheduled 1 of Indian Wildlife (Protection) Act, sources said.
Pangolins, however, are found abundantly on the outskirt of the town, generally bushes in the jungle, he said.
It indicates that the area is an ideal habitat for this mammal, he said.