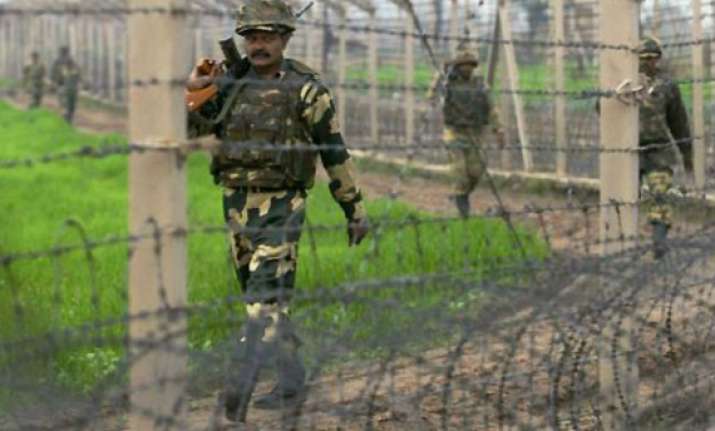 Jammu: Pakistani troops opened fire and pounded 14 forward Indian posts and civilian areas in Jammu frontier with mortar shells overnight, leaving two BSF jawans injured.
There was firing and shelling of mortar bombs on 14 forward posts and civilians areas in RS Pura, Pargwal, Samba, Hiranagar and Jagnockah border belts along the internation border (IB) in Jammu, Samba and Kathua districts during the night, police officials said on Saturday.
Pakistani troops fired 82mm mortars which landed in civilian areas in R S Pura, triggering panic among border dwellers, they said.
In Nikowal border belt, two BSF jawans sustained minor splinter injuries, they said.
BSF troops guarding the borderline with Pakistan, took positions and retaliated effectively resulting in exchanges which stopped this morning, they said.