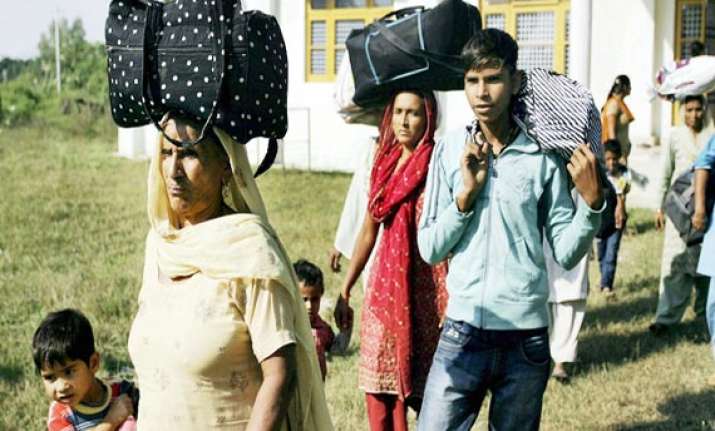 Samba(J&K): Frequent shelling by Pakistani forces along the border has forced hundreds of villagers to leave their homes and move to safer locations in order to save their lives.
The fresh spate of migration  continued from last Saturday.  Hundreds of  villagers have left their homes and have taken shelter in a community hall in Kali Bari near the railway station.
Mediapersons reached Samba  and spoke to several  villagers there.
Kanupriya Singh, a housewife living near the border,  said "We were fasting the other night so we were busy making preparations for opening the fast. But then firing started. The situation became so tense that it was impossible to even run from there. We came here to stay at this committee hall. The children have an examination schedule but all their books and uniforms are at home and we are facing a lot of problem. We are very tense"
Minister of state for Home  R P N Singh has condemned the ceasefire violations and said that government would take every possible step to ensure safety in the region.
Border Security Force (BSF) commandant, Nischant Singh, who was leading the forces manning the area, said the pattern of firing here clearly  indicates the involvement of Pakistani troops.