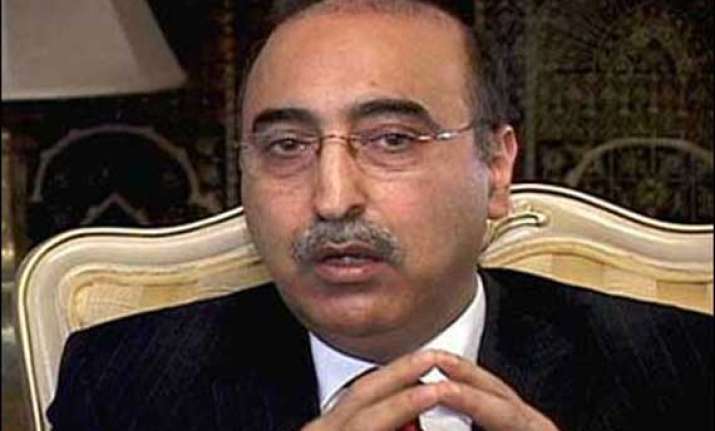 Amritsar: Pakistan is eagerly awaiting a new government in India for a "new beginning" in the bilateral dialogue process, its High Commissioner in New Delhi Abdul Basit Khan said today.
"We are eagerly awaiting new Government in India so that dialogue process could start meaningfully and compressively once again on a fast pace.
"With the new government setting up in Delhi, we hope that the two countries would engage with each other for a comprehensive and strategic boost to bilateral trade relations," he said.
Basit was speaking to reporters after inaugurating a 5-day mega maiden 'Pakistan Show 2014', jointly organised by Lahore Chamber of Commerce and Industry in collaboration with the PHD Chamber of Commerce and Industry here today.