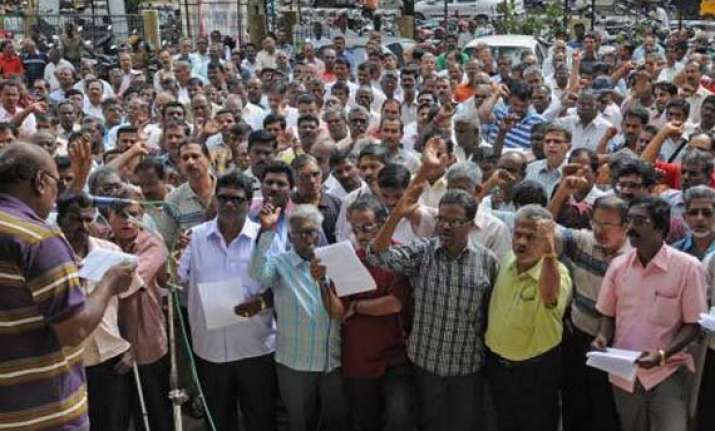 Chennai: Over 1.5b lakh bankers will go on strike today in the southern states in support of their demands, including a hike in wages.
The bank employees unions are demanding 23% hike in their wages and salaries. The managements are ready to pay only 11%.
Today's strike will be the first phase of the nationwide strike planned by the employees.
"Nearly 1.5 lakh employees of all designations from 27 public sector banks will strike work today. This will be the first phase of a nationwide strike and it will be confined to the four states," said R Franco, general secretary of the State Bank of India Employees Association.
The employees are demanding a higher wage hike and also a 5-day week. "Our demands include wage hike and five-day week. We will wait for the response of the bank managements and if they are favourable to our demands, there will be no more strikes. But if the response is negative, there will be an indefinite strike across the nation," he said.
Employees of public sector banks went on a strike on November 12 too.