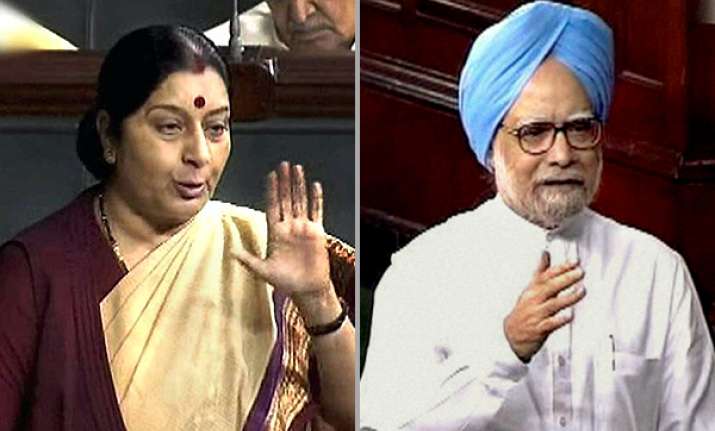 New Delhi, Mar 15: Catching the UPA-2 government on the backfoot, the Opposition today demanded in both House of Parliament that the Prime Minister must make a statement over reports of Trinamool Congress' demand for removal of Dinesh Trivedi as Railway Minister.

Raising the issue in Lok Sabha, Leader of Opposition Sushma Swaraj wanted to know whether the rail Budget presented yesterday was alive or not.

"Let the government say whether Dinesh Trivedi is still the Railway Minister or not. The Railway Budget is now the property of Parliament. It is not Trivedi's personal property, as the budget has been cleared by the Union Cabinet."

Responding to Sushma Swaraj's demand, Leader of the House Pranab Mukherjee clarified that Dinesh Trivedi was still the Railway Minister. He however revealed that the Prime Minister has received a  communication from Trinamool Congress chief Mamata Banerjee demanding removal of Trivedi as Railway Minister, and it was under active consideration.

In the Rajya Sabha too, the entire Opposition raised an uproar over the issue and the House had to be adjourned till noon.