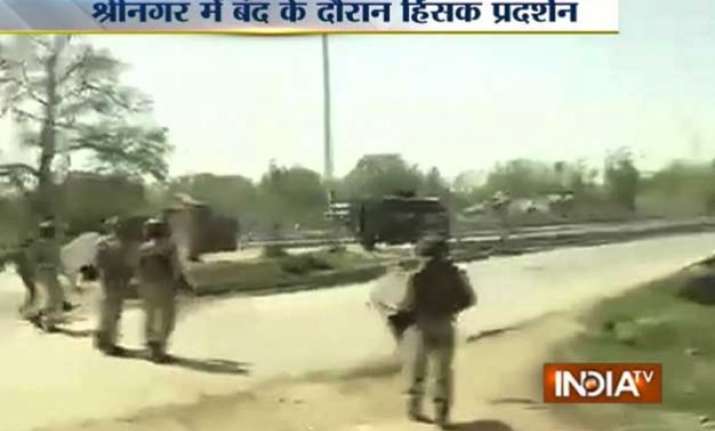 Srinagar: One person died today morning after security personnel opened fire at a group of people protesting against the arrest of separatist leader Masarat Alam in Jammu and Kashmir's Narbal area.
Amid the reports of stone pelting on vehicles plying on Narbal-Gulmarg road, police along with paramilitary police was deployed to contain the situation.
When the forces were targeted by stone-pelters, they fired a few rounds that resulted in injuries to a local youth namely Suhail Ahmad Sofi S/O Abdul Ahad Sofi R/O Narbal,Magam. He later succumbed to his injuries in the hospital.
ALSO READ: Hurriyat Conference chairman Mirwaiz Umar Farooq placed under house arrest
Hurriyat hardliner Syed Ali Shah Geelani has given a call for jammu & Kashmir bandh today.
Geelani has called the bandh over the killing of a youth from Tral in Pulwama and the arrest of Hurriyat leaders, including separatist Masarat Alam.
Masarat Alam was arrested yesterday morning after Union Home Minister Rajnath Singh wrote to Jammu and Kashmir Chief Minister asking him to arrest the hardliner for raising anti-India slogans and waving Pakistan flag.