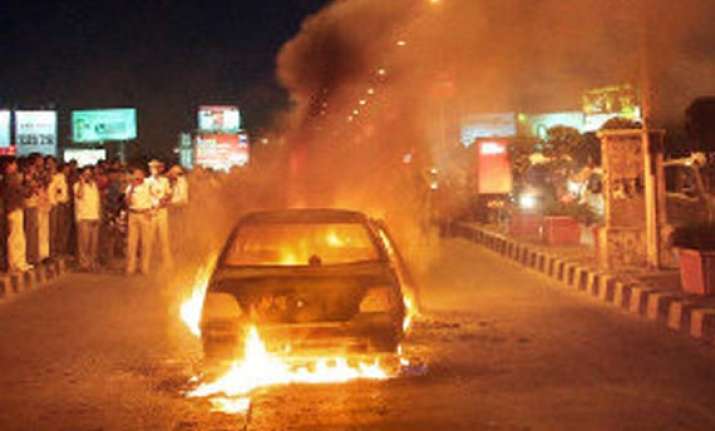 Hyderabad, Jun 15: One person was burnt alive when the car in which he was travelling suddenly caught fire on the PVNR elevated expressway here this evening, police said.
The incident took place at around 6.30 PM when the car, which was proceeding to the city from the Rajiv Gandhi International Airport from the flyover, suddenly caught fire.
The driver of the vehicle was charred in the incident, they said.
The victim is yet to be identified, police said, adding that further investigations were on.