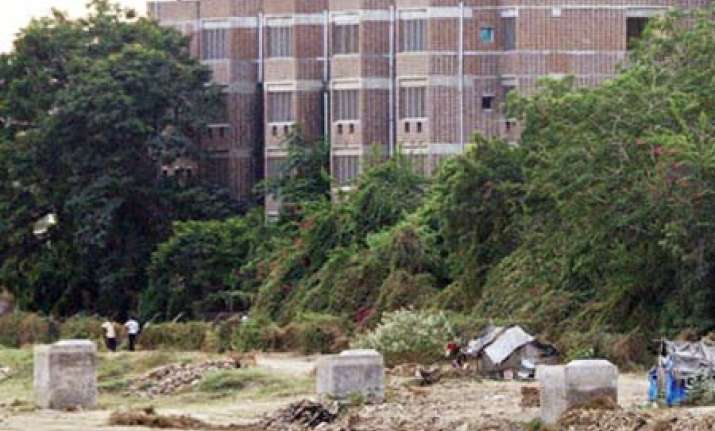 Ahmedabad, Oct 21 : A man was today arrested in connection with the alleged molestation of a National Institute of Design (NID) student, who was attacked by a streaker inside the institute's girl's hostel premises, police said.
"One Gopal Waghela, who resides in a hutment on the bank of river Sabarmati, adjacent to the compound wall of the NID's girls hostel, has been arrested today," police inspector J B Gadhvi, who is investigating the case, told PTI.
"He was arrested after some of the girls told the police he looked like the person who had yesterday attacked one of the girl students inside the hostel," Gadhvi said adding that Waghela is being interrogated about the incident.
The incident occurred yesterday morning in the NID, when the girl, after fetching water from the cooler in her hostel, was returning to her room in second floor, police said.According to the complaint registered by her, when she was returning, a naked man grabbed her from behind in the passage way on the first floor.
She fought to free herself and raised an alarm, the complaint said, adding, since she caught the streaker's hand, the man bit her on her shoulder to free himself.
There was a scuffle between the two following which both fell on the floor due to which the girl sustained injuries on her nose and arms, while the man managed to escape, it added.
Following the incident, NID authorities have increased security near the girls' hostel, especially at the rear end side which oversees the Sabarmati river bank, sources said.
The institute's authorities are also thinking of inter-changing the hostel accommodation of girls with that of boys, as the boys hostel is in the centre of the campus and does not share borders with the outside locality, they said.PTI