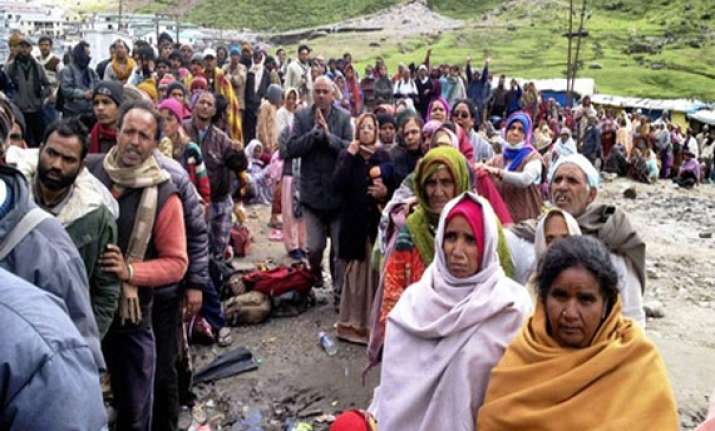 Bhubaneswar, June 22: Odisha authorities yesterday said they have taken several measures to help the state's pilgrims stranded in flood-hit Uttarakhand.
According to a home department official here, at least 80 pilgrims from Odisha were rescued from various parts of the rain-hit hilly state and many of them are on their way home. The state government has made necessary arrangements for the pilgrims to reach Dehradun.
A special coach has been added to the Haridwar-Puri Kalinga Utkal express, which will leave Haridwar 9 a.m, Saturday, the official told IANS.
The state government has also set up a helpline in New Delhi at Utkal Bhavan, Odisha Bhavan and at the office of its residence commissioner.