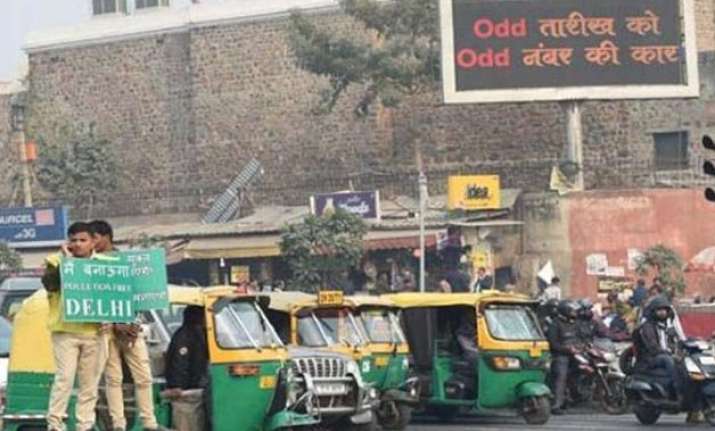 New Delhi: The Delhi government's odd-even scheme restricting movement of private vehicles on alternate days will end today amid indications that it could be reintroduced in near future.
The government hinted that the scheme that stipulated plying of odd-numbered cars only on odd dates and even-numbered cars on even dates may be reintroduced in the future.
Speaking to media, Transport Minister Gopal Rai said that a decision on the second phase of the scheme will be taken after a review of the 15-day trial period and its impact.
"Odd-even scheme had been a success because of people's determination to follow the formula. Cooperation of all the agencies including Delhi traffic police, transport department and civil defence volunteers had also been a major factor in its success," he said.
"We have called a meeting on January 18 to review the impact of the odd-even scheme in the past 15 days. The meeting will be chaired by Chief Minister Arvind Kejriwal. On the basis of results, it will be decided when to implement the second phase of the scheme in the national capital," he added.
The Delhi government, he claimed, made elaborate efforts to educate people about the scheme and its intended benefits.
The government had made arrangements for 3,000 additional buses and Delhi Metro had also increased the number of trips.
The traffic department of Delhi Police penalised over 2,000 violators of the odd-even scheme till Tuesday.
The odd-even policy was announced by the Aam Aadmi Party government after the High Court said the national capital had turned into a gas chamber.