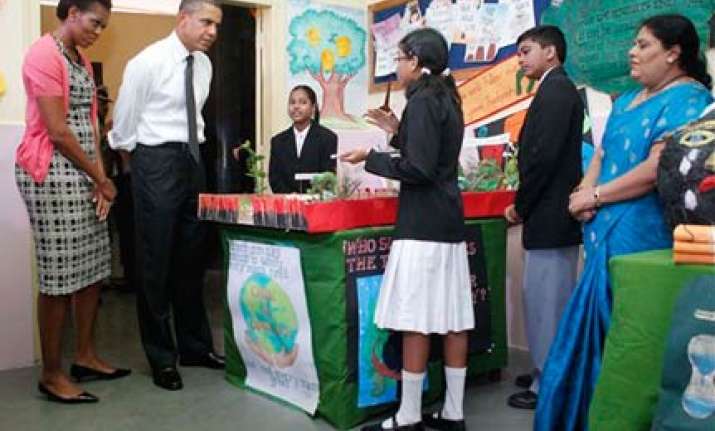 Mumbai, Nov 7 (PTI) Who is the better orator of the Obamas?
It's the US First Lady Michelle, according to President Barack Obama, who today said that he doesn't like speaking after his wife because "she is very good".
Ahead of an interaction that the US President had with students at the prestigious St. Xavier's College, 46-year-old Michelle struck a personal chord with the audience asking them to "dream big" for their communities and believe in themselves while citing her own childhood when she was brought up in humble circumstances.
As Michelle invited her 49-year-old husband on stage amid thunderous applause from students, she said, "I urge you to ask (him) some tough questions. This brightens his day."
Taking over from Michelle, Obama, a two-time grammy winner for best spoken word album, quipped, "First of all, I am to say that I don't like speaking after Michelle because she is very good.
"Also because she teases me.... She said ask me tough questions....You ask me easy questions and that would be fine," Obama, known for oratorial skills, said.