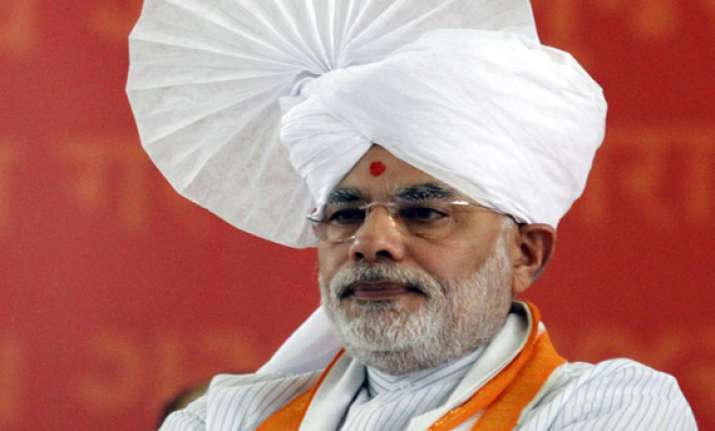 New Delhi: Narendra Modi is man of the moment. If his agenda and vision led to the Bharatiya Janata Party's triumph at the hustings, his influence is looming large over the nation's fashion scene too and yielding rich dividends for designers.
In the highly volatile fashion world, where style statements change with changing seasons, Modi's wardrobe, simple yet polished, is making a wave.
Of course, there is nothing literally fashionable about Modi, who is on his way to becoming India's 14th prime minister after his party's landslide victory; yet his style quotient is swaying the masses.
In their bid to cash in on the "Modi wave", designers are experimenting and innovating with creations inspired by his crisp and varied wardrobe that he dips into for every event and occasion. From his half-sleeved kurta teamed with Nehru jacket with fitted-pyjama form the 'desi' yet chic ensembles available on designers' shelf and e-commerce portals.
Kapil and Mmonika Arora have come up with exclusive Modi inspired line in cotton fabric with the tag line - "Old Classic but new vision, New India". Their line offers Nehru jackets, kurtas-churidaars in colours like orange, rust, white, off white and coffee brown.
"We all know Modi is in the news. With this collection, people will not only follow his ideologies but also get a chance to adapt his fashion sense," Kapil told IANS.
Business is booming for the duo.
Mmonika said: "Business is amazing as the trend is very much in these days. Modi's style is in for almost all age groups - for instance college
studentslike it a lot. The fashion is sported often in cities like Delhi, Mumbai, Varanasi and Gujarat."