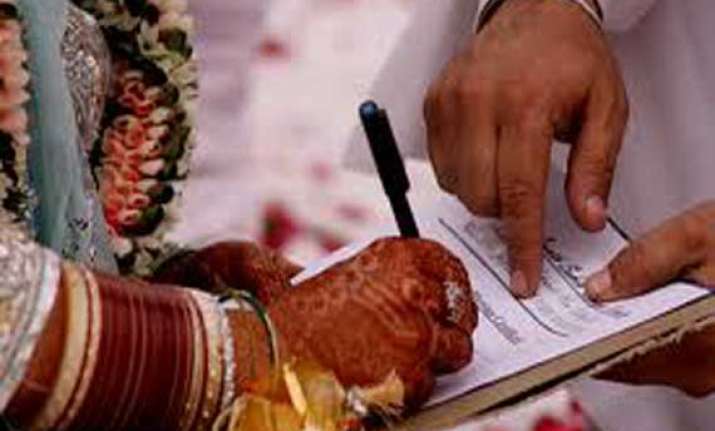 New Delhi: Like passports and rail tickets, you can now get a marriage registration certificate issued within 24 hours, using a 'tatkal' service. The Revenue Department of Delhi Government has introduced a tatkal service ensuring a single-day authorisation of the marriage under which the registration process will be undertaken on priority.
"In compliance with a Supreme Court order in 2006, Delhi government had made mandatory the registration of marriage within 60 days of tying the nuptial knot. The 'tatkal' service has been introduced to provide the papers on priority basis to those who seek them urgently," Delhi Government's RevenueSecretary Dharam Pal told PTI.
"The service which became operational on April 22, enables the citizens to register their nuptials and get a certificate issued within 24 hours on payment of Rs 10,000 as a fee," he said.
While the government charges Rs 100 as application fee or registration under the Hindu Marriage Act, Rs 150 is levied under Special Marriage Act. Additionally, people pay around Rs 400-500 for acquiring certain affidavits that need to be submitted with the applications.
"We are also considering authorising the sub-divisional magistrate to register marriages, which is presently done by the Additional Magistrate," Dharam Pal said.