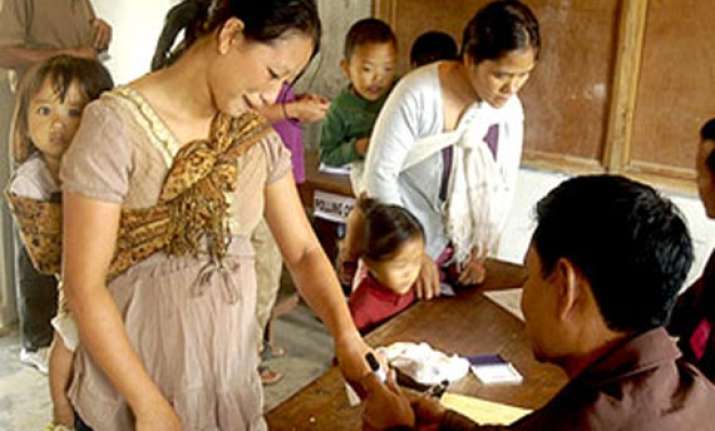 Aizawl: Election Commission has instructed Mizoram election department to provide 'None of the Above' (NOTA) option in EVMs in the December state assembly polls.
Mizoram Joint chief electoral officer H Lalengmawia told media persons Saturday that the election department was making arrangements to implement the 'NOTA' option.
The panel below the last one bearing the name and particulars of the last candidate in the EVM would be made the NOTA panel.
 "The words ' None of the Above' would be written in the panel for the benefit of those electors who may wish to exercise the option of not voting for any of the candidates in the fray," Lalengmawia said.
He said the EC had instructed the chief electoral officers of all states and union territories to implement 'NOTA' option in accordance to an order by the Supreme Court.
The arrangements are expected to be completed soon.