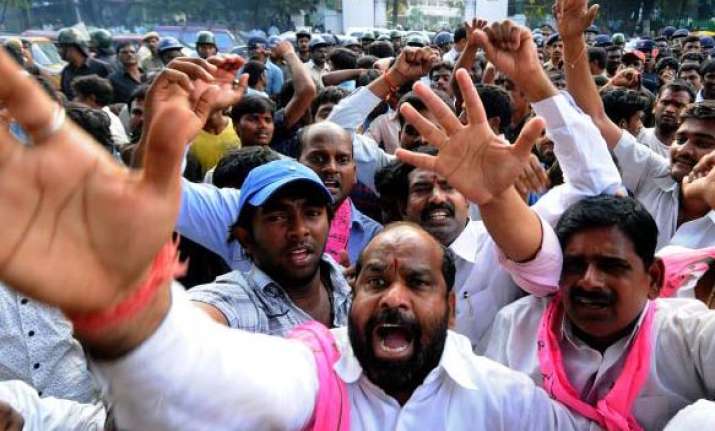 Hyderabad, Feb 17: Government employees in Telangana and other supporters of separate statehood demand today began a non-cooperation agitation in the region to mount pressure on the Centre to introduce a bill in the Budget session of Parliament for formation of separate Telangana.
The government employees at many places attended offices wearing badges and also tied banners in premises about the protests.
Demonstrations were also held at many other government offices.
As per the call given by the Telangana political Joint Action Committee (JAC), the Telangana supporters refused to buy tickets in public transport buses.
TRS MLA and party president K Chandrasekhar Rao's son K T Rama Rao travelled in a bus from Khairatabad to Assembly building without purchasing a ticket.
The JAC Convener M Kodandaram has said the Telangana government employees, teachers, workers of state-run Singareni Collieries and others would take part in the stir.
Each section like teachers, workers and others would decide its role in the agitation working under the umbrella of the JAC, Kodandaram said. PTI