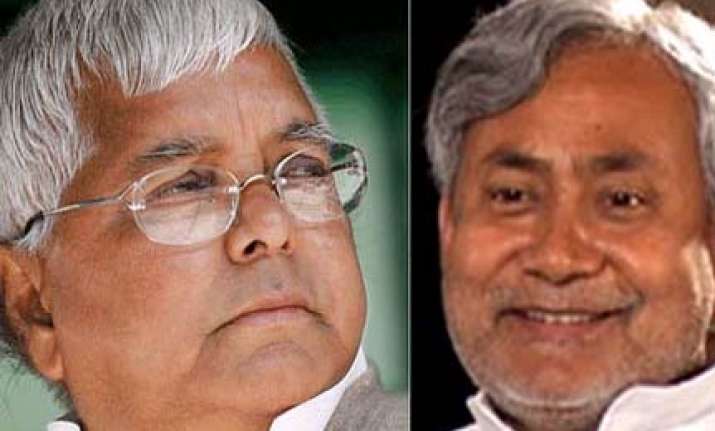 Bihar chief minister Nitish Kumar and Rashtriya Janata Dal (RJD) chief Lalu Prasad did not celebrate Holi on Monday to express solidarity with the family of Janata Dal-United (JD-U) legislator Abhay Singh who shot dead his wife and daughter before killing himself.
"Nitish Kumar did not play Holi to mourn Abhay's death," an official at the chief minister's residence said. He also cancelled a 'Holi Milan' function at his residence on Saturday.
"Only a select few visited him on Sunday morning," a security official said.
RJD chief Lalu, known for throwing lavish parties on Holi, said: "We have family relations with Narendra Singh (father of Abhay) and we are with him in the time of tragedy. I decided not to play Holi this year."
Abhay, a legislator from Jamui, shot dead his wife Soni Devi and infant daughter Rashi and later killed himself on Thursday night.