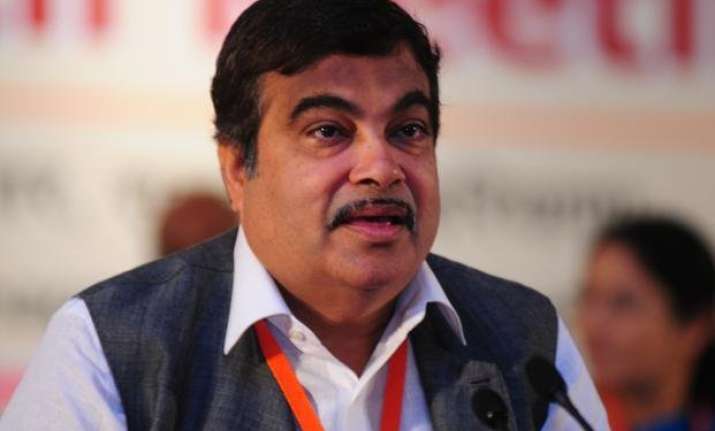 New Delhi: Union Minister Nitin Gadkari has a very interesting gardening tip for environmentalist and hobbyists on how to grow healthy plants inside their home - water them with urine.
 Speaking at an event on sprinkle irrigation systems in Nagpur on Sunday, Union transport minister revealed that he used to water the plants at his Delhi bungalow with his own urine.
 Gadkari was talking about his 2, Motilal Nehru Marg which was once the office of the former National Advisory Council headed by Sonia Gandhi and is just across the road of her 10, Janpath residence.
 "I started storing my urine in a plastic can. And after collecting all of it in a 50-litre can, I instructed the gardener to water some plants with it. There was a clear difference – it grew one-and-a-half times bigger than the other plants," Gadkari said with a smile.
Gadkari was addressing a workshop organized by his party, the BJP, on fighting drought and advised his audience to store the urine in a can as it has urea and nitrogen compounds in it "If you water an orange tree with this, you will observe its growth rate," he said.
Former president of BJP acknowledged that he probably should not provide too many details but he ultimately disclosed how he collected his urine. He said he stored his urine in a small plastic can every day and then collected it in the bigger 50-litre can.
 
The proud minister revealed that he had several plants and trees on about an acre of land within the compound of his bungalow in the posh Lutyens Zone of Delhi.