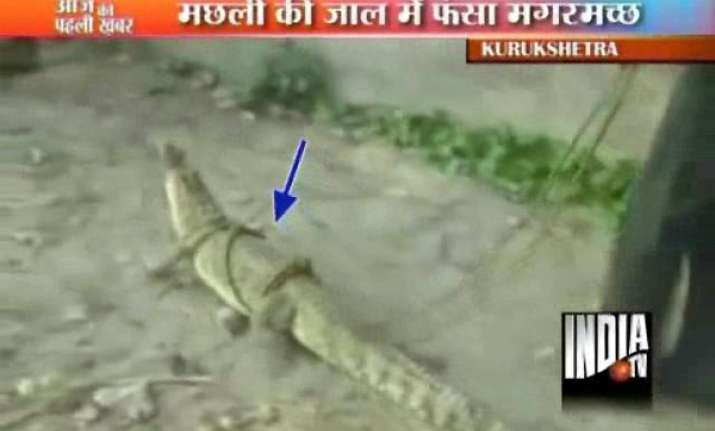 Kurukshetra, Oct 6: Villagers of Mukeempura near Krukshetra were horrified to find another crocodile entangled in the fishing net  thrown in a village pond on Wednesday. This was the ninth crocodile found in this village pond.
 
The villagers tied the  six-feet-long crocodile to a tree and informed the Crocodile Breeding Centre in nearby Bhor Sayedan village. The breeding centre staff came and took away the crocodile.
 
According to villagers, because of  flood last year and earlier part of this year, a crocodile from the breeding centre's pond could have sneaked here and laid eggs.
 
Local residents are wary of going to this pond, which has been taken on contract for fish breeding by a middleman Multan Singh.
 
Senior officials of the Crocodile Breeding Centre, where the number of crocodiles has been static between 20 to 30 for the last several years, are yet to inspect this village pond.