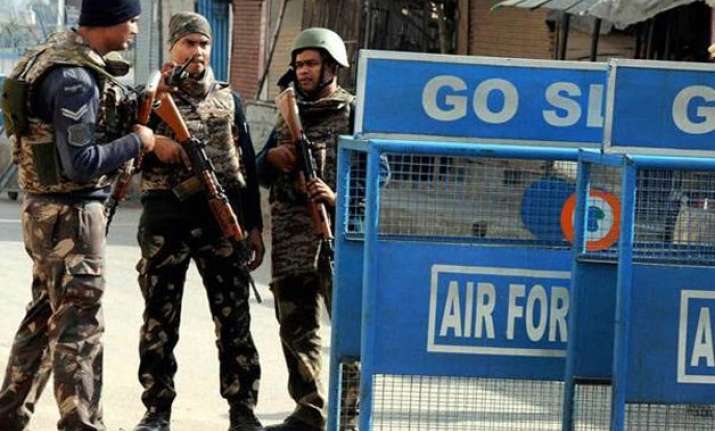 New Delhi: Investigators have raised serious doubts over the number of terrorists who attacked the Indian Air Force's Pathankot air base on January 2 night.
According to a Hindustan Times report, which quoted a senior MHA official, after gunning down 4 terrorists on the first day of attack, the security forces neutralised2 more terrorists on the second day. But when the NIA team reached the two-storey building, after second day encounter to collect evidences, the building was demolished and they could find only ashes which may have pieces of flesh from the bodies of the dead terrorists., raising doubt over the number of militants involved in the deadly attack.
The report mentioned that not even a single shred of cloth worn by the terrorists was found in the ashes.
"When the bodies of terrorists would have fallen, at least the pieces of clothes on the underside should have survived. During the mopping up operation, shreds of heavy bedclothes were found, but there were no fragments of garments like the military dresses that the other four terrorists were wearing," the official was quoted as saying in the report.
The investigating officials have so far recovered only four assault rifles and three pistols from the bodies of four terrorists who were killed on the first day of encounter.
"So, where are the rifles or pistols from which the two other terrorists were shooting? The second encounter went on for another 30 hours. No weapon was recovered from the second encounter site," an official told the daily.
The MHA official further said that ashes have been sent for forensic analysis to look for human DNA and once the results are out that, the future course of action will be taken.
The report also said that National Investigation Agency (NIA), probing the case may re-evaluate the evidence gathered. NIA chief Sharad Kumar may soon visit the location to have fresh look at the evidences gathered by investigators.
On the other hand, the National Security Guard (NSG) has maintained that there were six terrorists who were neutralised by the security forces in the counter-terror operation.
On January 2, a group of militants, who were wearing Indian Army fatigues, had attacked the Pathankot IAF base. Four attackers and two security forces personnel were killed in the initial battle. On 3 January, fresh gunshots were heard from the base. The operation continued on 4 January, and two more attackers were killed.