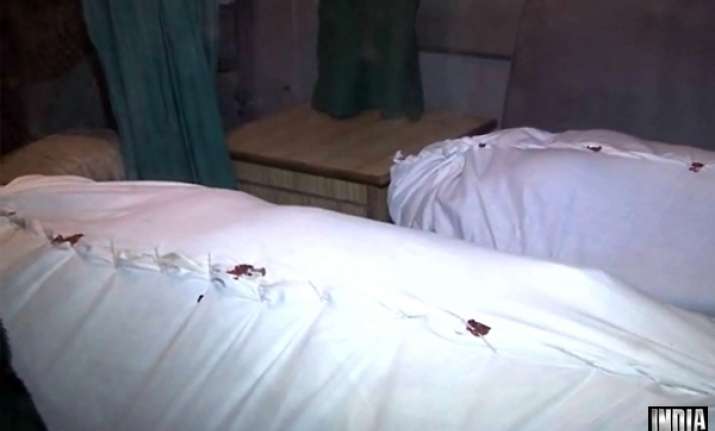 Agra, Mar 9: Puneet Gupta, a chartered accountant working in Gurgaon, alongwith his fashion designer wife Varsha had gone to celebrate Holi  in Agra at Punit's father's home in Kunwar colony, but were found dead in mysterious circumstances.

After celebrating Holi, the two went to have a bath in the washroom, but did not come out.

Three hours later, when Puneet's mother knocked the door, it was found locked from inside. The door was broken, and the couple was found lying unconscious on the floor.

They were rushed to a private hospital here, where they died last night.

There were no signs of injuries nor was there any foam from their mouth, police said.

Police is awaiting a post-mortem report.

Puneet's cousin Sameer Gupta said: "Puneet had married on February 10 and they had gone for their honeymoon for 15 days. They had returned on March 2 and had come here to celebrate Holi."