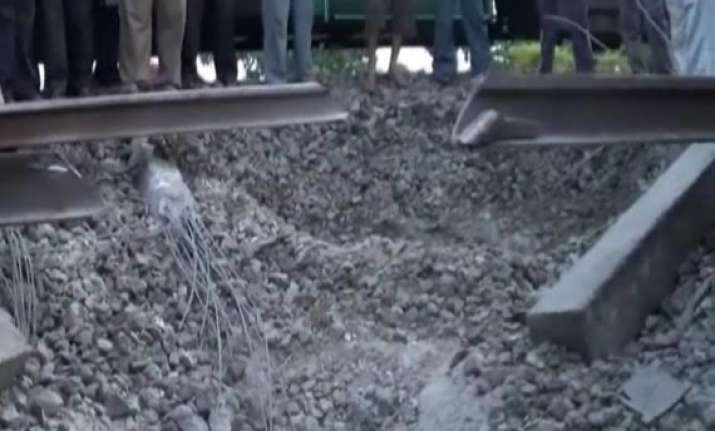 New Delhi: A major disaster was averted when the pilot engine running ahead of the New Delhi-Kolkata Rajdhani Express got derailed near Rafiganj station in Aurangabad in Bihar on Wednesday.
The incident happened around 11 pm last night when the driver of the engine alerted authorities about the track between Islampur and Rafiganj.
Train services on the Delhi-Kolkata route via Gaya were halted for some time but the track has been cleared now and services have resumed.
A pilot engine, as part of a basic safety precaution, runs on the track an hour before passenger trains as a way of ensuring the tracks are intact.
In this case, it was done in view of a bandh called by Maoists to protest the death of two people in alleged police firing in Aurangabad district a few days ago.