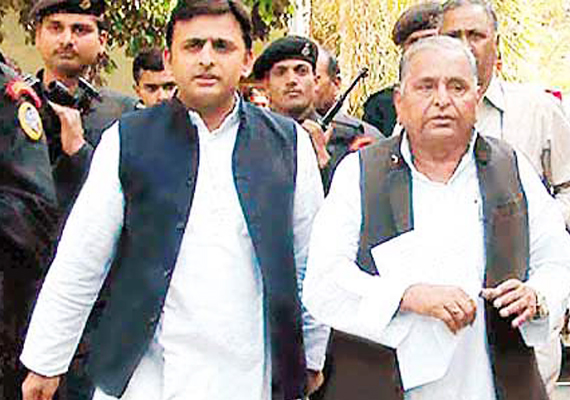 Lucknow, Mar 15: Uttar Pradesh chief minister Akhilesh Yadav said today that his father Mulayam Singh Yadav would decide on the question of extending support to the UPA-2 government. 

Addressing a press conference, Akhilesh Yadav said: "Netaji (Mulayam Singh) will decide whether to extend support to UPA government or not."

Yadav said, his government would implement the party election manifesto in toto. He said, the large turnout of unemployed youths on Sunday last for registering names for unemployment allowance showed how the previous government was hiding facts. He indicate that his cabinet would clear the proposal for unemployment allowance today itself.

"There is joy among the people of UP over the triumph of democracy. For the first time after five years, many SP workers met me today and said that they are now free from Mayawati government's tyranny", he said.

On the induction of mafia don Raja Bhaiya alias Raghuraj Pratap Singh as cabinet minister, Yadav said, Raja Bhaiya had been sent to jail by the Mayawati government in recent years, and many cases were foisted against him.

Yadav promised action against those bureaucrats who were involved in corruption in the previous regime. A commission will be set up to probe all cases of corruption, he said.

On the question of resources for giving free laptops and unemployment allowance, Yadav replied rhetorically: "If the previous regime could arrange resources upto several thousand crores for erecting statues of elephants, we can also arrange resources for these welfare schemes."