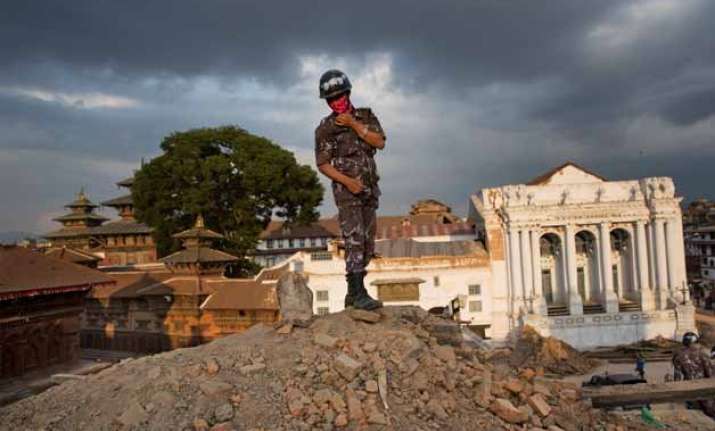 New Delhi: The India Meteorology Department (IMD) today said that aftershocks are likely to continue in Nepal which was hit by massive earthquake.
LS Rathore, director general of IMD, said: "More than two and a half dozen aftershocks of magnitude four and above have been observed. These kinds of aftershocks are likely to continue for a while, so people should take precautions."
The Met department also said that the Himalayan nation is likely to experience widespread rains and thundershowers which may trigger landslides.
"Rain is expected there and it can further trigger landslide. People are advised to keep away from such sites," Rathore said.
Another earthquake measuring 6.9 on the Richter scale shook Nepal today causing fresh panic as rescuers pulled out bodies from debris, a day after a 7.9 magnitude earthquake left over 2,300 dead and forced tens of thousands to spend the night on the streets.