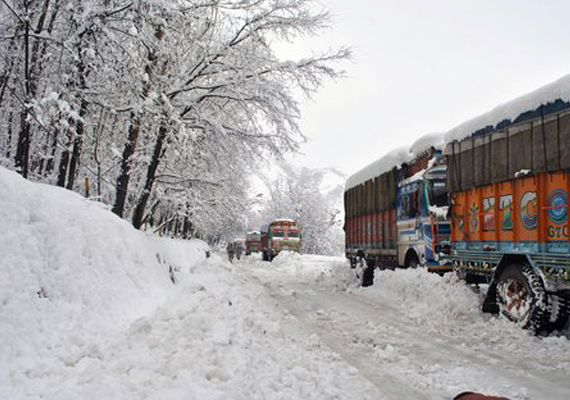 Jammu, Dec 15: Nearly 500 people and around 400 vehicles are stuck on the Jammu-Srinagar national highway due to heavy snowfall.
The highway remained closed to traffic for the third consecutive day due to bad weather.  
Nearly 2.5-feet high snow has accumulated near Jawahar Tunnel which joins Kashmir valley with Jammu region.   
1.5-foot high snow accumulated in and around Patni Top, the tourist destination this side of the Pir Panjal range.