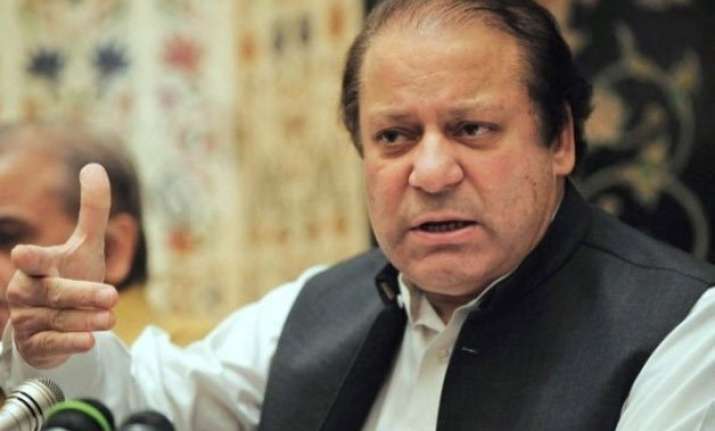 Srinagar: Pakistan Prime Minister Nawaz Sharif had long ago admitted that his country can neither take away Kashmir nor can India give it away, veteran journalist Kuldip Nayyar claimed today.
"My friendship with Nawaz Sharif goes back a long way. I met him in Jeddah (Saudi Arabia) during his wilderness years... He told me 'Neither we can take Kashmir from you, nor you can give Kashmir (to us)'," Nayyar said addressing the inaugural session of Srinagar Media Summit organised by LeharNGO here.
The veteran journalist said Sharif, who has since returned to power in Pakistan, also emphasised the need for increasing the people to people contact and trade between the two countries.
Nayyar blamed founder of Pakistan Mohammad Ali Jinnah for the partition saying it was a mistake to create a new nation on the basis of religion.
He said while granting independence to Jammu and Kashmirwas out of question, granting maximum autonomy to the state within the Indian constitution could be a solution to the Kashmir issue.
"(Jammu and) Kashmir is an integral part of India... Communication today does not matter much but Defence and Foreign Affairs should be handled by the Centre while on other issues, the state can be granted autonomy. This is my idea of a solution... it has to be within India, not outside," he added.
Nayyar said India will never allow creation of another Islamic country in the region.
Calling for change in mindset among the youth of Kashmir, he said allowing Kashmir to secede will harm secularism in the country.
"By allowing an independent Kashmir, we do not want to harm secularism in the country. There are already some voices which say that Kashmiri Muslims could not become Indians even after 68 years," he said.
Nayyar said democracy and secularism were the only ways of saving the country and these institutions need to be strengthened.