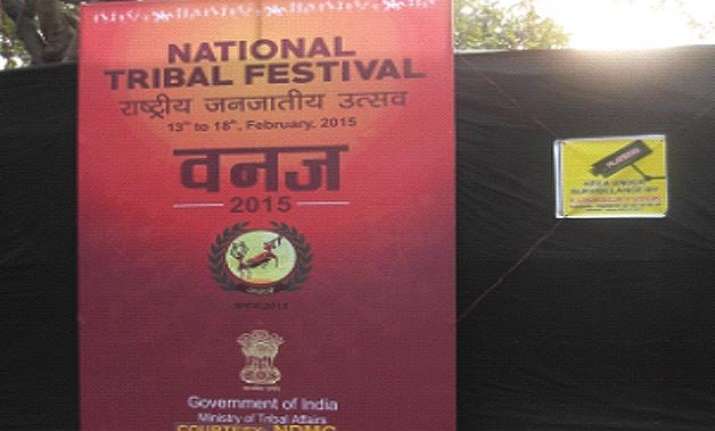 New Delhi: The Union Ministry of Tribal Affairs has organized a week-long National Tribal Festival, 'Vanaj 2015' that has a host of activities lined up to showcase the culture of tribal people from across the country.
This remarkable event is being held at three different venues in the city — Central Park in Connaught Place( first venue), Baba Kharak Singh Marg ( second venue) and Indira Gandhi National Centre for Arts (third venue), respectively.  
The festival features dance, music, cultural performances, art & craft exhibition from TRIFED, Assam, Chhatisgarh, Gujarat, Himachal Pradesh, Jharkhand, Kerala, Madhya Pradesh, Maharashtra, Odisha, Rajasthan, Tamil Nadu and West Bengal every evening between 6 p.m. to 8 p.m. in Central Park; display and sale of paintings, food items, art and craft exhibition from 10:30 a.m. to 5 p.m. in Baba Kharak Singh Marg and cultural programme, display of films and seminars( photo display, book exhibition , painting, medicinal plants, food items, art&craft, traditional healing practices) from the same tribes in Indira Gandhi National Centre for Arts, respectively.   
The festival is on till today, February 18, 2015.