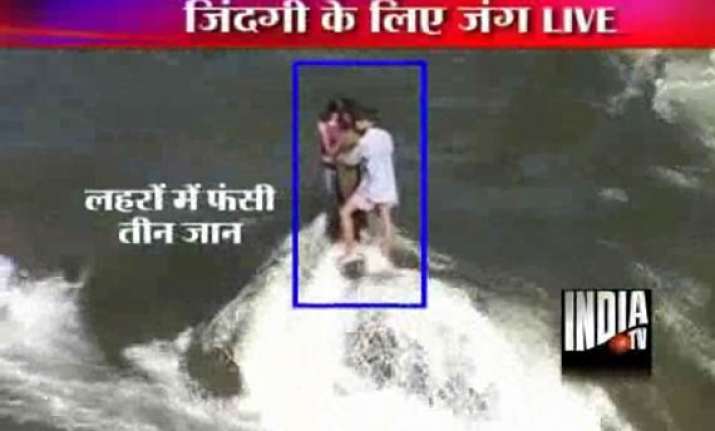 Ahmedabad, May 14: Three students of Nirma University, Ahmedabad, went on a picnic to Sardar Sarovar near the Narmada dam, but their picnic on Friday turned into a veritable nightmare.
 
The students, two females and a male, went inside the Sarovar to take a bath, when a sudden surge in water flow caught them unawares. They shouted for help. 
 
People present at the spot rang up the Kewadiya police and fire brigade. A rescue team went in to save the students.
 
The two female students were first rescued, and the male was rescued last. The incident took place near Kewadia Rajpipla, nearly 30 km from Ahmedabad.
 
India TV correspondent Kanksinh Matroja captured the video of the two-hou-long rescue operation.
 
After they came out of the jaws of death, the three students were a terrified lot and were unable to describe their terrifying encounter with death.