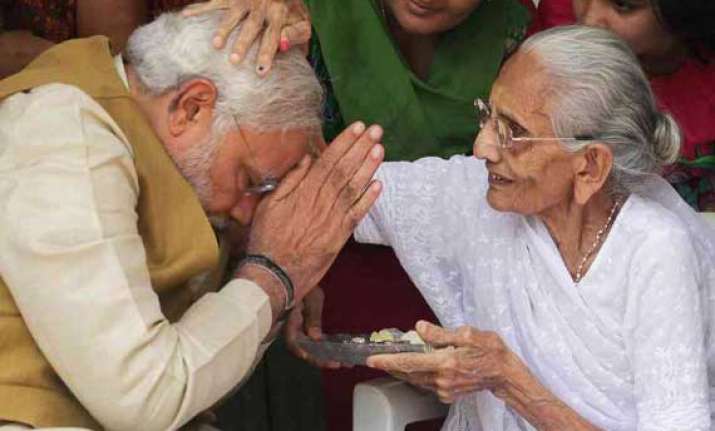 New Delhi: A comment on Facebook by a youth from Uttar Pradesh about Prime Minister Narendra Modi's mother has put Intelligence Bureau (IB) officials on alert.
The comment was posted by one Inzmam Qadri from UP and it reads: "Modi ki Maa ko kidnap karle to jo bhi chahe woh karva sakte hain." (If we kidnap Modi's mother, he will do whatever we say.)
Senior police officials said after the central IB officials informed their state counterparts in Gujarat, police reviewed security arrangements made for Modi's mother, Hiraba, who stays in Gandhinagar.
The cops, however, refused to comment on the FB post. The comment has been removed from the page after it invited a lot of angry comments.
Police sources said that the comment has brought the focus back on the security arrangements for the Prime Minister's relatives.
According to the rule books, SPG cover is provided to the kin of the Prime Minister. However, when Prime Minister Modi's mother refused the SPG cover, the state government reviewed the situation and provided discreet security to Hiraba.
City police sources said that they received the Facebook comment for the purpose of scrutiny to undertake whatever was required on their part. Investigations into this issue have already been undertaken by the UP police.
On the other hand, state IB and home department officials refused to comment on the Facebook post. "Security has already been provided to Prime Minister Narendra Modi's mother Hiraba by the state government," a home department official said.