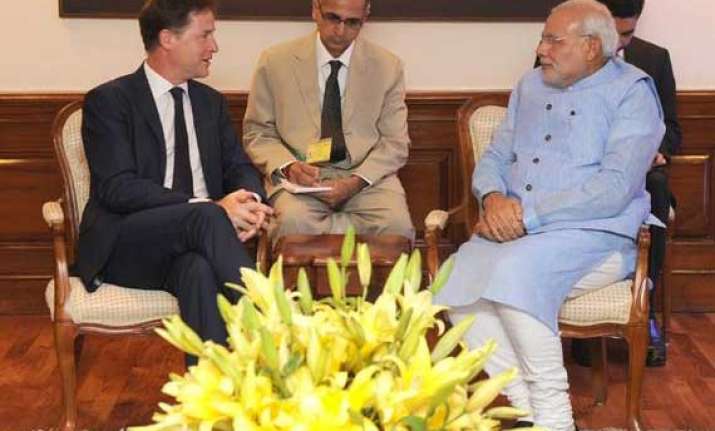 New Delhi: Prime Minister Narendra Modi called for greater collaboration between India and United Kingdom in education, skills development, clean energy, infrastructure development and cleaning of rivers.
Modi, during his meeting with Deputy Prime Minister of UK Nick Clegg on Monday, invited the UK to partner in the government's efforts to develop all Himalayan states as organic states, energy efficiency and solid waste management.
On issues relating to WTO, the Prime Minister emphasized the need to move forward simultaneously on all the agreements reached in Bali, including on food security.
He also called upon the international community to take steps to provide clean technology to developing and under-developed countries at affordable prices.
Meanwhile, Clegg conveyed UK's strong desire to further strengthen and deepen relations with India saying his country would like to help India at 'each step' of its journey to growth and in implementing its ambitious agenda of turning the 'page'.