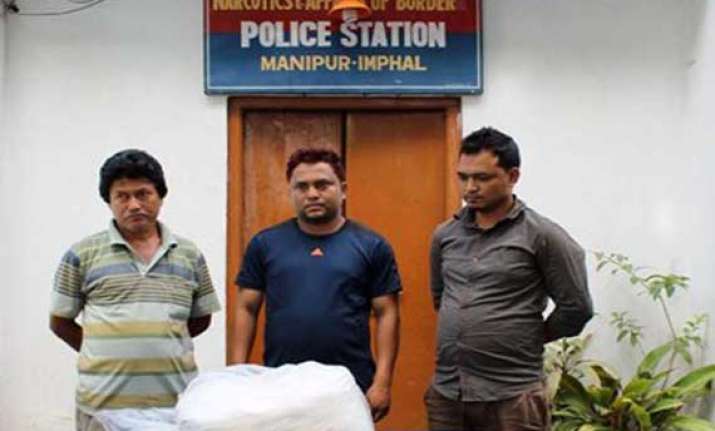 Imphal : Personnel of Narcotic Affairs of Border (NAB) have arrested a person along with narcotic tablets known as 'World is Yours' worth about Rs 6.15 lakh in the international market from Chekon area in Imphal east district of Manipur, police said today.
Police said following specific information about some persons selling the tablets, NAB personnel searched the Chekon area near here yesterday and arrested one person identified as Hemkhongmang Haokip (43).
The personnel seized tablets worth about Rs 6.15 lakh from his possession, the police said.
The person has been handed over to Porompat police station in Imphal east district.
Preliminary investigation revealed that Haokip had brought the tablets from neighbouring Myanmar, the police said.