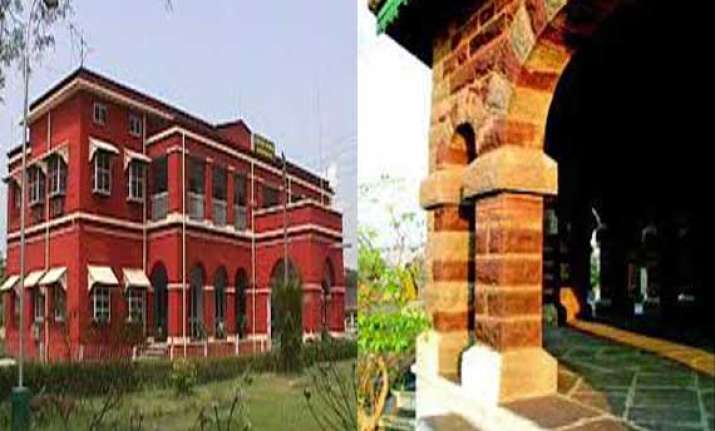 New Delhi: Circuit houses, as the name comes we think of the lavish rooms and furnitures depicting the British era. The huge bungalows have had weird history in the past, the history which still haunts many till today.
Spine chilling paranormal experiences have been witnessed by people who have visited the circuit houses across India.
Many circuit houses in India have said to be haunted with spirits either good or bad. No proofs have been still found which states the existence of the ghosts and no proofs have been found too which states that they don't exist too.
The time and again experiences of the people make us think the ghostly experiences are Myth or Mystery.

Let's take a silent visit to the Circuit houses in India which are said to be haunted:Circuit House, Damoh
Circuit House at Damoh in MP, which dates back to 1899, has an imposing and brooding quality to it. These buildings were often thought to harbour ghosts also because many British soldiers, women and children died in Dak bungalows during the Revolt of 1857.
The spirits did not take kindly to occupants of a different religion and would try and scare away British visitors, objects would fly around; pieces of furniture would march across the room. Any visitors who attempted to resist the ghosts would meet their end.
Veraval Circuit House
Veraval Circuit House of Junagargh District in Gujarat.One of the most haunted circuit houses in India. This circuit house was the Mahal of Nawab during the British era.
One of the daughter's of Nawab and one child of the Nawab's daughter committed suicide together from jumping from the terrace.
The screams and cry of a girl can be heard clearly in the circuit house. Anyone who comes here is bound to get disturbed.
The Circuit House, Kasauli
The Circuit House, Kasauli , this Circuit House was a beautiful place---with typical British Raj Furnishings.
Built in Wood with a Stone Foundation it had beautiful Bay windows overlooking the Garden---then a riot of Colours and Scented Air.