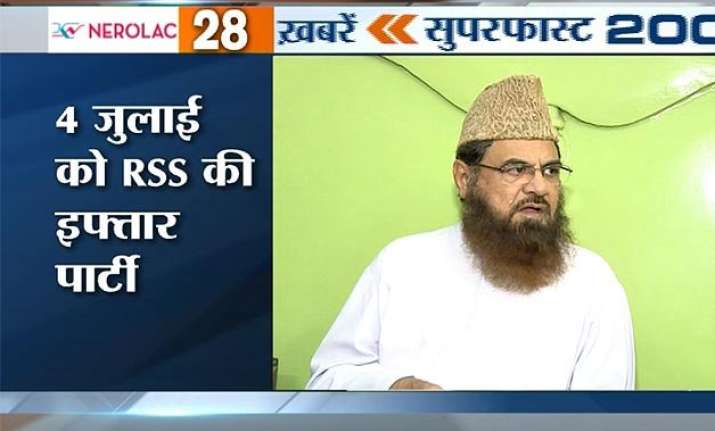 New Desk: Rashtriya Swayamsevak Sangh's(RSS) minority wing Muslim Rashtriya Manch(MRM) will organize an iftar party for all the ambassador of the 70 Islamic nations today. The MRM was established in 2002 by the then  RSS chief K S Sudarshan to bring Muslims closer to RSS.
The program will be hosted by RSS leader Indresh Kumar. The motive behind organizing such event is to clear the misconception  regarding suppression of Muslims in India.  
RSS leader and patron of Muslim Rashtriya Manch Indresh kumar said "Those who will come, will know the reality of RSS. The function is being organized to clear the misconceptions in the minds of our Muslim brothers. We want to spread the message of global brotherhood".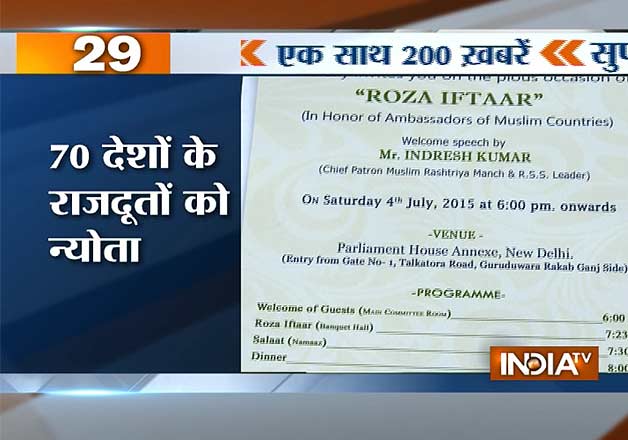 Maulana Suhaib Qasmi, a member of MRM said," We want to spread the message and clear doubts about the wrong messages that are being spread against RSS".
One important objective of this Iftar is to clear doubts about the RSS, which is looked upon as an anti -Muslim organisation. PM Narendra Modi and President Pranab Mukherjee  have also been invited to this function.
Invitation has been sent to Pakistan Embassy as well in addition to various religious leaders  including Umer Illiayasi, Mufti Mukkaram and Maulana Wahiuudin.